YOGA VIDEO CLASSES - with Jessie Chapman
Jessie has 3 inspirational Radiance Yoga DVDs filmed on Byron Bay's stunning beaches. Click here to view. You can also Sign Up here to access Jessie's relaxed gentle flowing 'filmed at home' yoga classes to leave you feeling healthy, connected, energised & inspired including Loosen & Release; Dynamic Core; Deep Stretch & Open; Guided Restoration & more..
Receive 1-year unlimited access to these 20 Radiance Yoga classes for AUD $35 + be notified to new class uploads.

Sign up to access Jessie's guided Yoga Video Classes:

18 min Guided Restoration
25 min Slow Stretch & Open
30 min Cleanse & Energise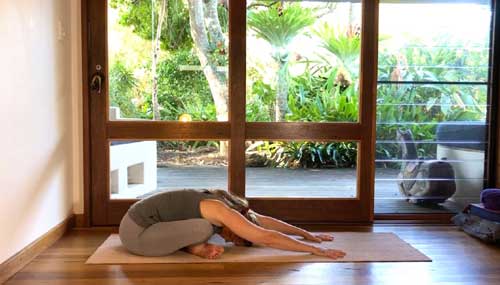 16 min Connect & Energise
27 min Deep Release & Open
24 min Gentle Open & Connect
29 min Deep Stretch & Open
24 min Gentle Awaken Yoga