ONLINE YOGA VIDEO CLASSES - with Jessie Chapman
Join Jessie's relaxing and energising at home yoga classes including Slow Flow; Deep Stretch & Open; Release Computer Tension; Handstand Workshops; Restore & Stillness; Dynamic Core and many more. Jessie's classes gently challenge, encourage, guide and inspire you to practice whilst offering different modifications and variations of the postures to suit individual needs and energy levels. Each practice is guided with soft breath awareness to cultivate inner connection and stillness.
Sign-Up here to receive 1-year unlimited access to over 30 classes for AUD $65. Members receive an email from Jessie when new classes are added with class focus tips.

Sign up to access Jessie's guided Yoga Video Classes:

18 min Viparita Karani Practice
25 min Slow Stretch & Open
30 min Cleanse & Energise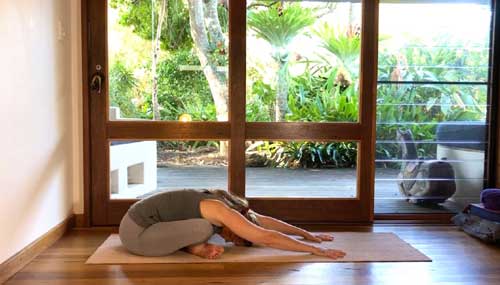 16 min Connect & Energise
27 min Deep Release & Open
24 min Gentle Open & Connect
29 min Deep Stretch & Open
24 min Gentle Awaken Yoga
29 Min Dynamic Vinyasa Yoga
10 Min Upside Down & Energise
30 Min Balance & Stability
18 min Connect and Energise
22 min Handstand Prep & Practice
28 min Standing Hip Focus
22 min - Open & Stretch Chair Yoga
28 min Deep Stretch & Tone
30 min - Dynamic Vinyasa 11
20 min Handstand Preparation
22 min Restoration & Stillness
26 min Release Computer Tension
20 min Standing Release & Open
26 min Gentle Stretch & Open