YOGA VIDEO CLASSES - with Jessie Chapman
Join Jessie's relaxing and energising at home yoga video classes including Slow Flow, Deep Stretch & Open; Dynamic Core, Guided Restoration; Upside Down & Energise and more. Jessie guides you through the practices with soft breath awareness offering modifications of the postures to suit individual needs.
Sign-Up to receive 1-year unlimited access for AUD $45 + be emailed when new classes are added with practice details and tips.

Sign up to access Jessie's guided Yoga Video Classes:

18 min Guided Restoration
25 min Slow Stretch & Open
30 min Cleanse & Energise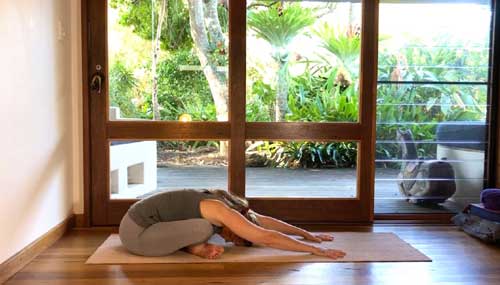 16 min Connect & Energise
27 min Deep Release & Open
24 min Gentle Open & Connect
29 min Deep Stretch & Open
24 min Gentle Awaken Yoga
29 Min Dynamic Vinyasa Yoga
10 Min Upside Down Energise and Restore
30 Min Balance & Stability